Welcome to Clear Image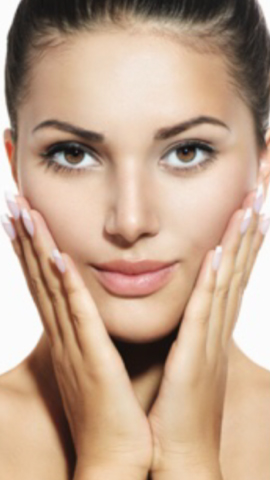 ***REOPENING ANNOUNCEMENT***
Resuming Appointments at Clear Image… Due to the Governor's & the Erie County Executive's recommendations and office preparations, appointments will slowly resume at Clear Image starting Wed, July 1, 2020. I will be contacting those who have previously requested to be contacted. I ask for your patience as we resume and add new protocols! Hopefully, some practices will eventually be lifted, while other practices may be a good idea to continue! In concern for the health & safety for all, see Some of the procedures and additions.
• An Air Purifier HEPA filter/Sanitizer w/UV light" to help with the air quality.
• Strict Infection Prevention Standards will be maintained.
• Appointments will be spaced out, allowing for sanitizing of the office, surfaces, equipment, doorknobs, etc…
• If you or anyone that you either live with and/or have been in contact with has had any cold/flu-type symptoms, please reschedule at a later date. You will be asked to fill out a "Health Questionnaire."
• Please do not come too early or too late for appointments. Remain in your car, call or text when in the parking lot. I will let you know when the previous client has left and when the sanitizing has been completed and dried for you.
• I am asking you to use the outside door near my office to minimize contact with others. I will open the door for you. It is at the end of the driveway behind the building. However, please do not park in the driveway. The driveway is for the occupants of the upstairs apartment.
• I will monitor my temperature daily. Your temp may be taken as well.
• If you have a mask, please wear it. I may work on your chin, jawline, neck & brows, etc… The lip area is NOT allowed be treated at this time. Hand Sanitizer will be available.
• I will continue using new masks and new gloves for each client, and will be wearing a clean lab coat for each client as well.
• I will continue "Sterilizing" tweezers and instruments in the Hospital Grade Autoclave Sterilizer. Disposable Probes will be used for each treatment, as before.
• The restrooms will be routinely sanitized. If you would like to use the restroom, I will give you a Disposable Sanitizing Wipe as an extra precaution for you. Please dispose of it in the trashcan only!
Together, we will figure this all out. If you have any suggestions, feel free to let me know. I consider each and every one a Special Client & Friend!!!

Judy Swain, CPE
Clear Image Electrolysis,
431 Terrace Blvd, Depew, NY
716.997.5114
judyswain72@icloud.com

We will be reopening on Hours by Appointment
Wednesday - Saturday, some evening hours
We are located in Salon on the Terrace next to Ace Flag
Call today and schedule your complimentary consultation, brochure, and demo treatment!